Broad Expertise
From electrical estimating to the final hook-up, all of our services are delivered on time by creative electricians and project managers who are attentive to every last detail. Give us a call to take full advantage of our vast expertise!
Thermal camera inspection
Infrared thermography inspection is a non-invasive technique that allows you to know the current state of your electrical installations. Early identification of any electrical problem that may cause breakage or fire will help secure your operations, regardless of the industry.
FIBER OPTIC NETWORKS
Our experts are trained in installing and splicing fiber optic cables as well as conducting thorough performance tests. Whether you need help planning and designing your upcoming telecommunications projects, performing maintenance or troubleshooting on existing networks, we have the expertise to get the job done.
Industrial
From general electrical services to turnkey proposals including engineering work, RPF can perform all types of industrial electrical installations. Call us to get a clear and detailed roadmap for your project!
Commercial
RPF carries out electrical work on any type of commercial buildings. Our custom proposal service assures you of fast and hassle-free commercial electrical work.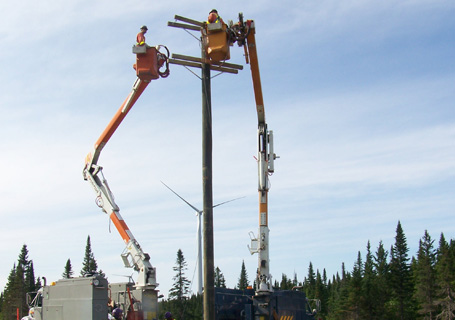 Medium voltage
Over the years, RPF has specialized in the installation of power lines and metering chambers for wind farms and private developers.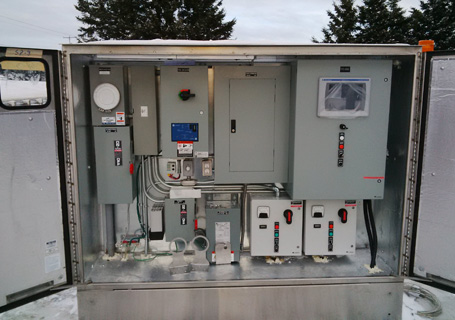 Municipal Services
Throughout the years, many municipalities have used our services to accomplish various electrical projects. RPF is specialized in bringing water treatment plants up to code. The most recent techniques and technologies are used for all of our assignments and environmental regulations are respected every step of the way.
Underground power
As experts in power collection systems for wind farms, we also handle underground conduit work for commercial and industrial projects.
Generator sets
Count on RPF for all your power needs. We rent, sell and install efficient generators.
Street lighting and overhead signage
RPF's expertise in installing street lighting and overhead signage is recognized by Quebec's Ministère des Transports and municipalities throughout the province.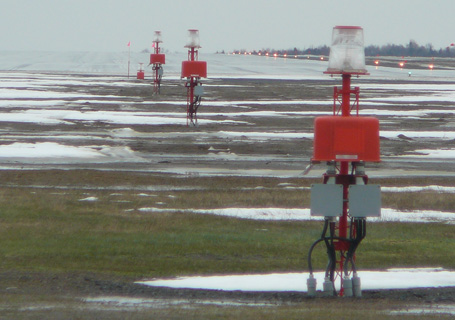 Airport, port and harbour
RPF has completed many electrical projects in the aviation and maritime sectors in recent years. We can handle the installations and repairs of runway lights for airports, and of all electrical systems for ports and harbours.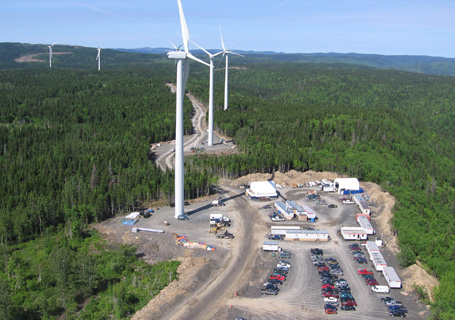 Wind power
Take advantage of our unrivalled expertise and comprehensive services for wind farms, from development of power collection systems to installation of electrical systems for wind turbines. See our project portfolio to see what we can do!
Residential
Ask for an electrical estimate to have your residential project completed by real professionals. The RPF team is your assurance of top-quality service and professional conduct at all times.